Chalk N Duster is an emotional journey of two teachers in a Mumbai-based high school, who bond over the love for teaching. Vidya (Shabana Azmi) and Jyoti (Juhi Chawla) share a unique relationship with their students, and derive happiness when their students do well in their walks of life. In a foul turn of events, Kamini (Divya Dutta) is appointed the school's principal, and owing to her cunning and opportunistic nature, she tries to increase the margin for school profits by replacing experienced teachers with freshers, thereby affecting the quality of education imparted. Vidya and Jyoti fight against this management decision.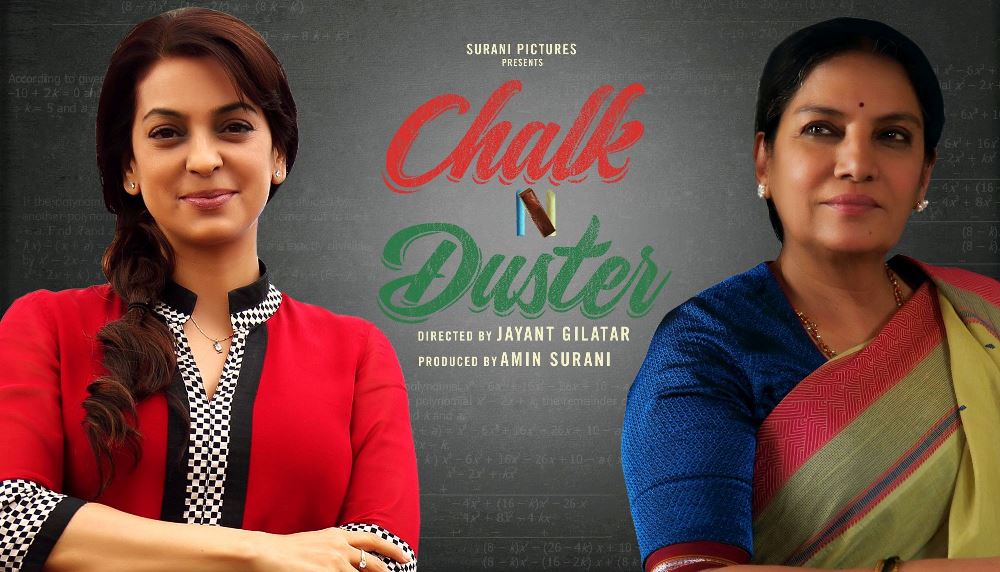 Apart from Shabana Azmi, Juhi Chawla, Divya Dutta, the other people playing important roles in the film include Upasna Singh, Girish Karnad, Zarina Wahab, Aarya Babbar, Samir Soni and Adi Irani with special appearances by Rishi Kapoor, Jackie Shroff and Richa Chaddha.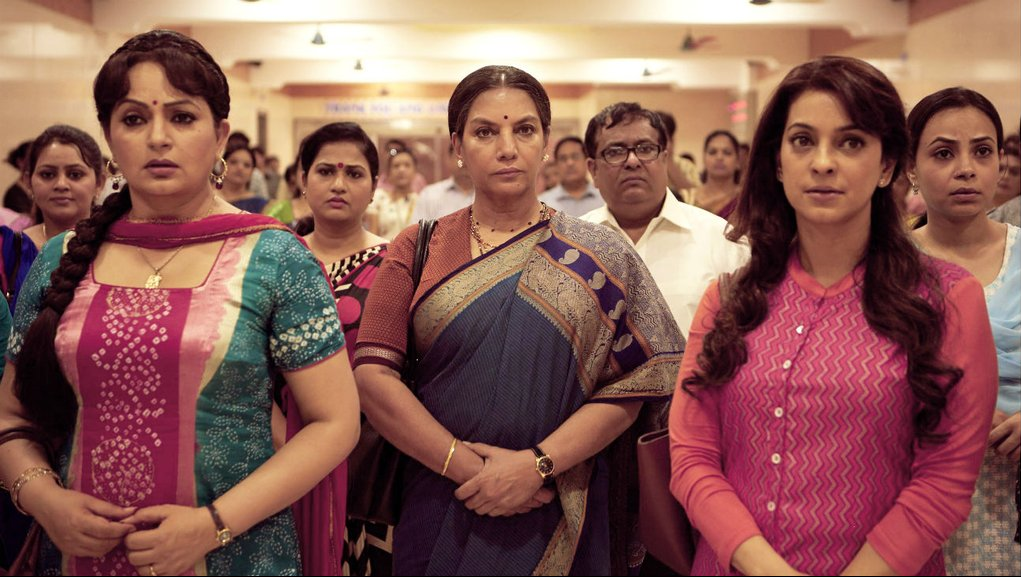 This film also marks Sony Pictures India's return to Bollywood. It was in 2007 when Sony became the first Hollywood studio to present a Bollywood film Saawariya, soon followed by Warner Bros., Fox, Viacom and Disney marching in and locally distributing Indian films in multiple languages. Sony had in recent years phased out of the game to further strengthen its Hollywood releases, a strategy that Warner was quick to mimic. But Sony is back with Chalk N Duster, and looks like it's now here with a stronger strategy.
Directed Jayant Gilatar and produced by Amin Surani, the film is all set for a theatrical release on 15 January 2016.
Watch the trailer here:
Let us know how you liked the trailer in comments below.