SWIPE Telecom which has recently launched its premium product Elite Note makes an impression.
To give you an insight on the company's background, it was formulated in Sacramento , California and was primarily focused on launching tablets all across India. It was the first to launch a 3D tablet in India. The company claimed to have sold 100,000 devices by 2013. Later that year it also announced that it had secured funding of over $4.9million from Kallari Capital.
Headquartered globally in Singapore, with its base of operation in India, its research and design wings collectively work towards fulfilling the ambition of bringing affordable and innovative devices to the Indian market..
Let's get on for a Quick Review.
BOX , DESIGN and FEEL 
The Swipe Elite Note is quite a premium device in terms of the feel and look, for its price. It has magnesium alloy band around it, feels quite fantastic, with a sandstone back it gives a sturdy grip to the user while holding it;doesn't slip at all in the hand. The sandstone back is not as tough as on the OnePlus Two and is much softer in terms of build. It has a removable back cover as the 3000mAh battery is a removable battery and comes inside the box(kind of old school but its a blessing just like for most Samsung galaxy users). The device feels a bit heavy for a note device, but all in all the device has a great feel to it, design-wise its a thumbs-up. The device comes with in-ear headphones in the box, a USB to Micro-USB cable and a Charging adapter- 1A output, so expect some really slow charging for such a huge battery, utter disappointment on this end.
DISPLAY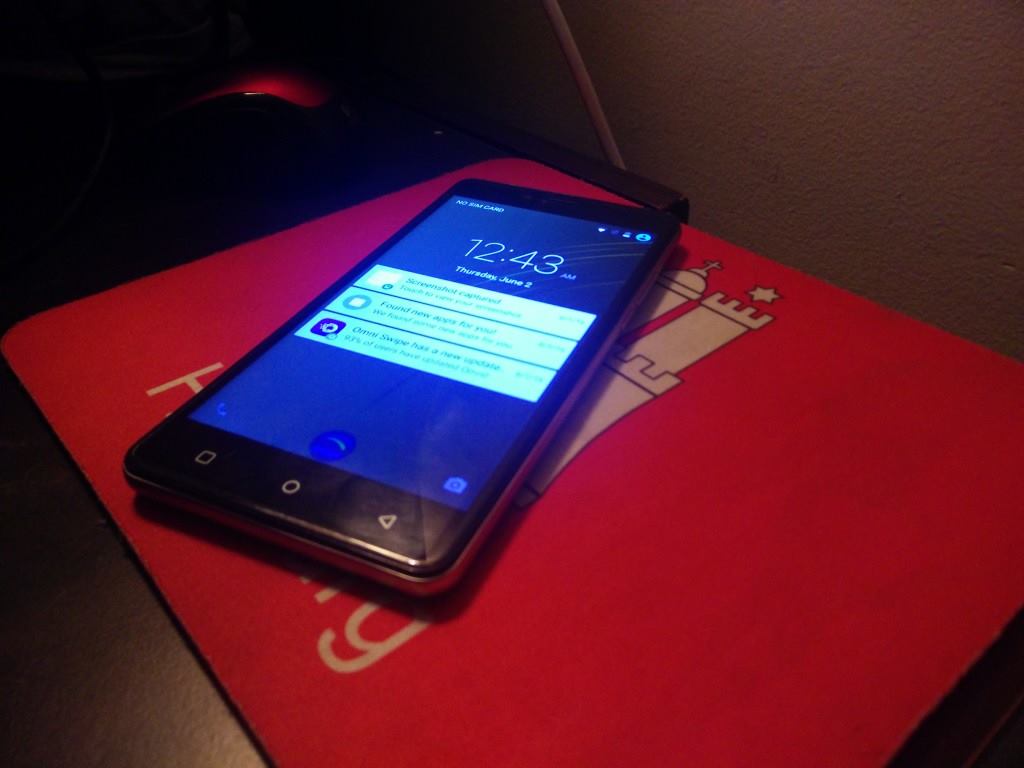 The phone features a 5.50-inch touchscreen display with a resolution of 720 pixels by 1280 pixels. It comes with a 2.5D Arc touch-screen and DragonTrail Protection on the front (similar to the one used in Meizu M2 note), made by Japan's Asahi Glass company. The viewing angles are great, colors are bright and sharp. Display looks good but in this age of mobile technology not having a Full HD display might bother some.
Touch is smooth but I did notice some lag while switching between apps. More insight to that in the later part of the review.
HARDWARE
3 GB RAM, 16 GB ROM + upto 32 GB (Expandable)
5.5 inch HD IPS Display (1280 x 720 Pixels) with Dragontrail Protection
Graphics – Mali-T720
Processor – 1.3 GHz + MTK6735 64-bit, Quad Core
3000 mAh Battery
13 MP + 5 MP Dual Rear Camera f/2.0 aperture
4G Hi-SpeedPremium Sandstone Back Cover with Matte Gold Frame
Enhanced Android OS (Freedom OS)
Comes with IR Blaster – Superb Remote Technology
A Full packed phone in terms of hardware specifications, it looks solid and  does fairly good to prove that.
The IR blaster is a prime feature to look for in this phone. I tried it out with an OLD CRT television at my place and it just works superbly.You have to do some actions it requires you to do while setting it up for a particular TV, but once through with that it just blows your mind. It even detects the television model automatically and shows you the manufacturer support options(such as support contact/email , warranty support etc).
Coming to the controls for the television, it ran quite smooth with all features working good ranging from Power ON/OFF, Volume UP/DOWN, Menu and its sub functions,Channel +/- etc.
Its an amazing feature to have on your phone and it actually felt like a feature you don't mind keeping on your mobile device. So thumps up to this piece of firmware by SWIPE.
SOFTWARE
The Swipe Elite Note runs on Android 5.1 Lollipop behind the company's own Freedom OS. The company's software development team has put in a lot of features in its Freedom OS and that can be seen with the amount of customization options given in. The O.S comes with a lot of bloatware fresh out of the box, I personally don't like these pre-loaded apps given by any phone manufacturer, as  they mostly cause performance lags but in this case it actually works in favor of the user experience .
Talking about the freedom OS, tons of gestures have been added, works well on the lock screen and is really helpful too. I liked the Freedom OS due to its customization options ; background colors, text colors, app drawer background, you can do mostly anything with those personalisation options. You can even put in your pic on the app drawer icon, it looked funny but it surely does counts as a customization for the OS. Tons of such features are  loaded in the Freedom OS and most of them work well, but still the software needs a lot of improvements in the near future as it does have some performance glitches which force the user to restart the device regularly.
Browsing webpages was something that will disappoint you to some extent, the scrolling wasn't smooth and the stock browser hanged most of the time, so if you buy this phone I advise you to use the chrome browser.
The phone came pre-loaded with Android 5.1 and the latest update to 6.0 should come soon.
CAMERA
On paper the camera made some good impression but mind you guys its not something you'll be a fan of in this device. Elite Plus has a 13 MP rear shooter and a 5MP front shooter, the rear camera performs way below the standard of a Note device, the camera app is very basic, it does have auto focus but it takes like a lifetime to do that, I had to mostly rely on manual focus to click pictures. The camera app is so slow to take pictures and you really get irritated sometimes.
The picture quality was alright but not great.In Low Light the camera is a nightmare, don't even think of taking a picture in ambient light. Use flash.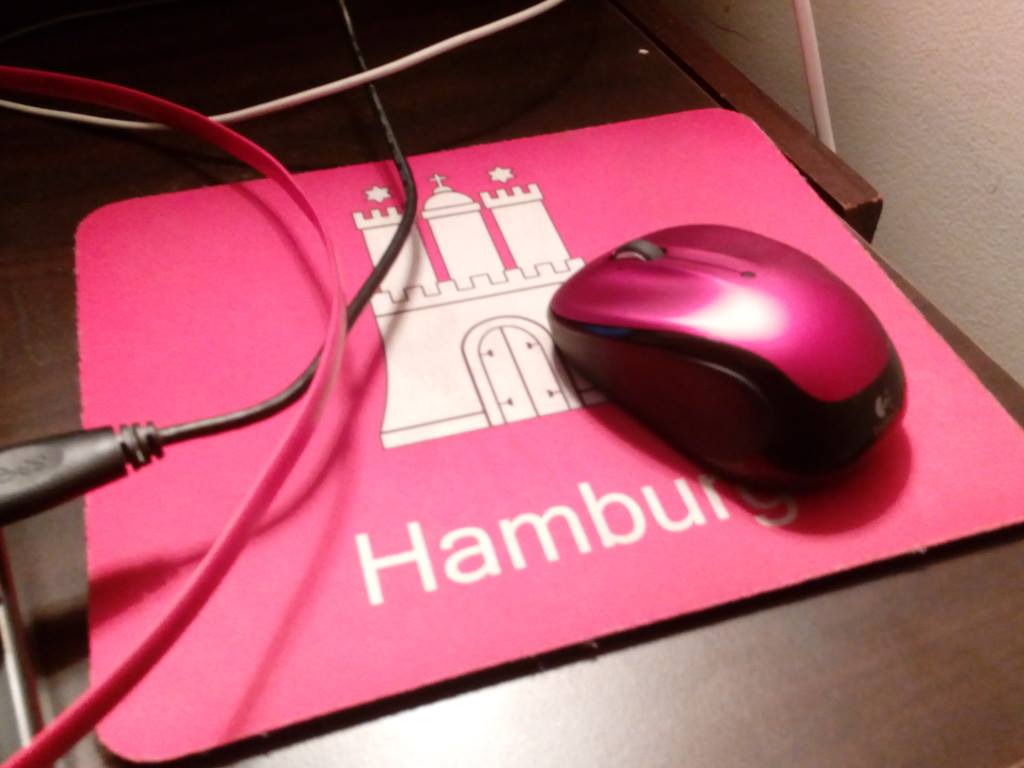 Coming to the front camera, it doesn't do any good to the pictures either. It's good for some basic selfies but the due to bad quality of the picture you wont be able to impress anyone on any social media. The camera is one of the most disappointing components of this otherwise decent device.
PERFORMANCE
It has a 64 bit Quad Core Processor powered with 3 Gb's of RAM, It look great on paper and performs well too. I used this device for about a week and it performed well with basic apps that a regular user would have in the mobile device. Although as days progressed and app cache started to load up , the lag on the device accumulated quickly. There was a lot of lag on the device while switching apps, browsing wasn't smooth anymore, camera app got slower, gallery app started to crash and further on. A restart each day is advisable for a good day with minimal lag. Gaming on the device was smooth for most basic games but some heavy graphic games took a toll on this device.
Asphalt 8 was something that this device couldn't handle at all, frame dropped regularly, lags all along the game were visible. So yeah! It does good for most basic part of the games but heavy graphics is just not its cup of tea. Otherwise, the device was smooth with most apps performing within the optimal range.
BATTERY
This device comes with a massive 3000 mAh battery, which is required to power up a huge 5.5 inch display and it does well to do that.  With so many apps running in the background and draining power all throughout the day, a big battery as the one on this device helps. The phone lasted a good 12 hours with moderate to extreme usage that includes incessant use of 3G data.
A bitter truth to its fairly great battery life is – the 1A output charging adapter, the phone c takes more than 2 hours to charge.
VERDICT
Swipe Elite Note comes  with great specs on paper and does a good job to prove them in practical usage. The device is fast enough, gets through the day with its massive battery, has good display, premium feel and a nice IR remote feature. Freedom OS does good in terms of  customization and performance but the smartphone comes with few downsides such as 1) no fast charging 2)bad camera app 3)only available in 16GB variant 4) lags with prolonged use with a restart and few more. But all this goes out in the trash when we see the price on the box and that is Rs. 7999. It's a phone which tries to be elite in a modest price range by sacrificing on some noticeable features.
For more tech reviews/news straight on your mail, subscribe to Indian Nerve here–