Starbucks, the most loved American chain of coffeeshops now seeks the love of Indians, with the first store opening in Horniman Circle, South Mumbai. Tata Starbucks, the collaborative outing between  Tata Global Beverages (TGBL) and Starbucks Coffee Company, stated that following this there would be two more store openings by next week in Mumbai- one at Oberoi Mall and the other at Taj Mahal Palace hotel. By early 2013, one store would be opened in Delhi too.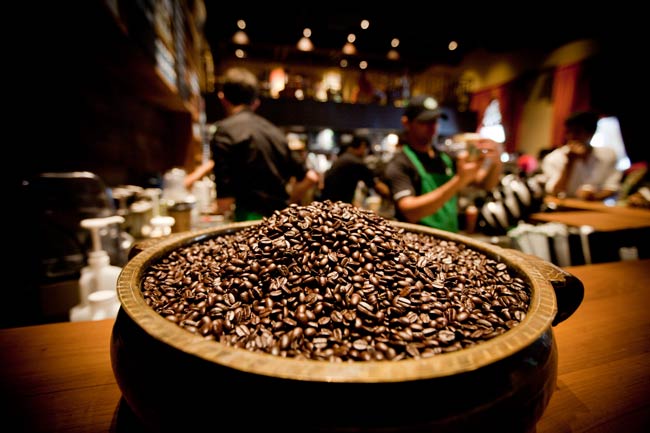 Howard Schultz (Chairman, President and CEO, Starbucks Coffee Company), stated that entering the Indian market was tough, and it was their joining hands with Tata which made the process a lot easier. He added that the coffee beans shall be imported, but the key product of espresso shall be sourced and roasted locally, and if the trust and respect of the Indian customer is earned, Starbucks will enjoy a huge market here.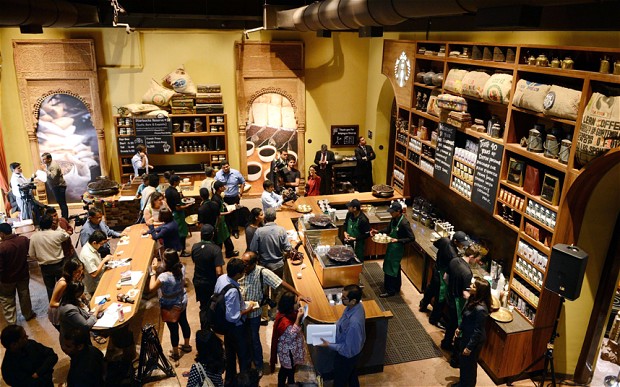 Welcoming guests in six languages- Hindi, Tamil, Marathi, Gujarati, English & French- the cool spacious store spread across 4,000 sq. feet can house 120 people, and has eye-pleasing hand-carved wooden screens, table of pure Indian teak, leather bound books and vintage-trunks. So far the user-responses have been good- they've loved the atmosphere, the ambience, the surrounding aroma of freshly roasted coffee, and also the coffee-mugs inscribed with Starbucks India with an India Gate picture. The experience would be no less than "walking into a shrine of Starbucks coffee", promises Schultz.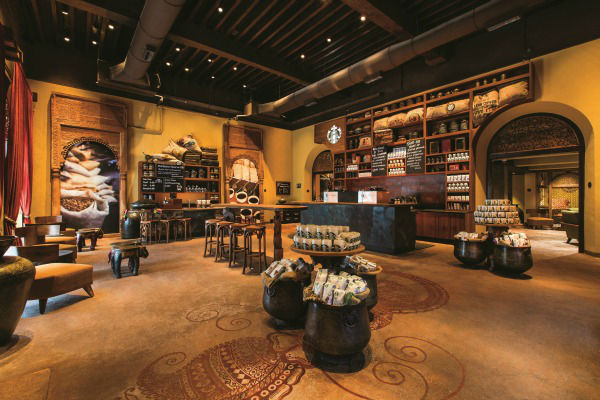 The shop shall remain open until 11 p.m. Monday to Thursday, and till 1 a.m. on weekends. With a 42-item menu card that caters to both the Indian and the Western tongue, the cafe is sure to hit the right note with the local Mumbaikars and the occasional travelers. It remains to be seen if Indian coffee lovers show the same love to this flagship as their American brothers.