Samsung fattened its F9000 Ultra High-Definition (UHD) 4K TVs portfolio by adding 55-inch and 65-inch screen sizes to the existing lot, which includes the super famed 85-inched 85S9 UHD TV. As per the electronic giant, the UHD F9000 TVs embody a minimalist design with a narrow bezel, metal stand and a metallic finish. The design is such that the inbuilt speakers and the sub-woofers, which deliver a sound output up to 70W, stay hidden. It also boasts the One Connect Box that eliminates cable clutter by accumulating all connectors from multimedia players at a single place.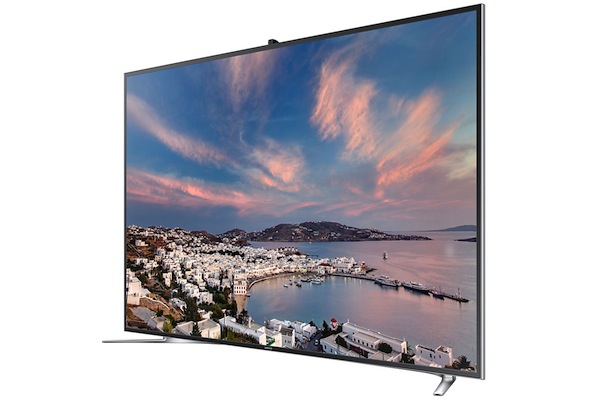 The Samsung UHD F9000 TV panels include over eight million pixels and boasts a resolution four times the resolution of Full HD TVs. The LED panels deliver the crispiest of details, display optimal color/contrast via the Quadmatic Picture Engine, the awesomely hunky picture processing technology integrated in the TVs. The company states that the Quadmatic Picture Engine adapts the source image, removes all visual noise, and betters the detailing and sharpness of the image prior to scaling-up the picture in UHD resolution. The F9000 UHD TVs even offer the Precision Black Pro tech and Micro Dimming Ultimate feature for advanced brightness, superlative contrast with the deep blacks, and real UHD resolution by making use of proprietary algorithms.
The UHD TV software and hardware can be upgraded over time to accommodate more services, which includes support for future UHD standards via an Evolution Kit. The TV also includes the Samsung Smart Hub, a three-panel layout that lets you access social and entertainment content on the TV start-screen. The TV includes an inbuilt camera, video-chat functionality, and wireless content sharing facility through screen mirroring.
In the Indian market, the Samsung UHD TVs would be priced somewhere between Rs 3.3 lakhs to Rs 4.5 lakhs for the 55-inched TV and the 65-inched TV respectively. The 85S9 that was launched in June earlier this year, is currently available for Rs 28 lakh.