Directed by debutante Kamal Sethu, Roadside Ambanis (aka Roadside Entrepreneurs) narrates a tale of two young school dropouts who yearn to kick their own startup one day- a Cycle Repair shop. In order to mint money required for the shop-premise's rent, they plan to cash in on India's biggest craze- Cricket. With India's World Cup win under Dhoni's leaderhip, conducting a Cricket tournament seems like the most obvious choice. The tournament puts their friendship in hot waters, and whether their entrepreneurial journey kicks off, or whether they're rebound to poverty is what forms the climax of the film. stick to your dreams till the very end, is what it's trying to voice.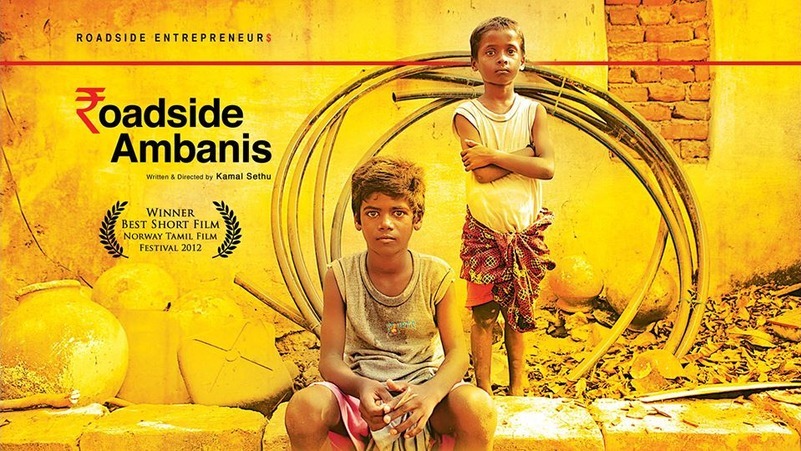 Released: August 17, 2011
Awards: Best Short Film, 3rd Norway Tamil Film Festival, 27th April 2012.
Produced By: Grape Pictures
Watch the short-film here: