The Oneplus Two is finally here and to go by word of the mouth, it is the most awaited device of this year. This era of technology has revolutionized the way we look at the device that we use the most in our day – a SmartPhone. When Oneplus One came in last year it really changed the way we look at smartphones, it was a beast, loaded with the best hardware, the amazing Cyanogen OS and not to miss out on the pricing, it was just apt. With the first hit Oneplus had made its mark in the market and Oneplus One taught us to NEVER SETTLE!
Now, OnePlus Two has finally arrived in the market launching its sales from August 11 with its 64GB variant priced at Rs. 24,999 and 16 GB variant at Rs. 22,999. The invite system is still there and the company has decided not to let that hype go off so easily, but they have assured this time that the invites will come in fast to the folks who have registered and are in the waiting list, also they have assured that this time it wont take 3-4 weeks for shareable invites to reach customers who will purchase the OnePlus Two. So it shouldn't be a hassle to buy the Oneplus devices this time.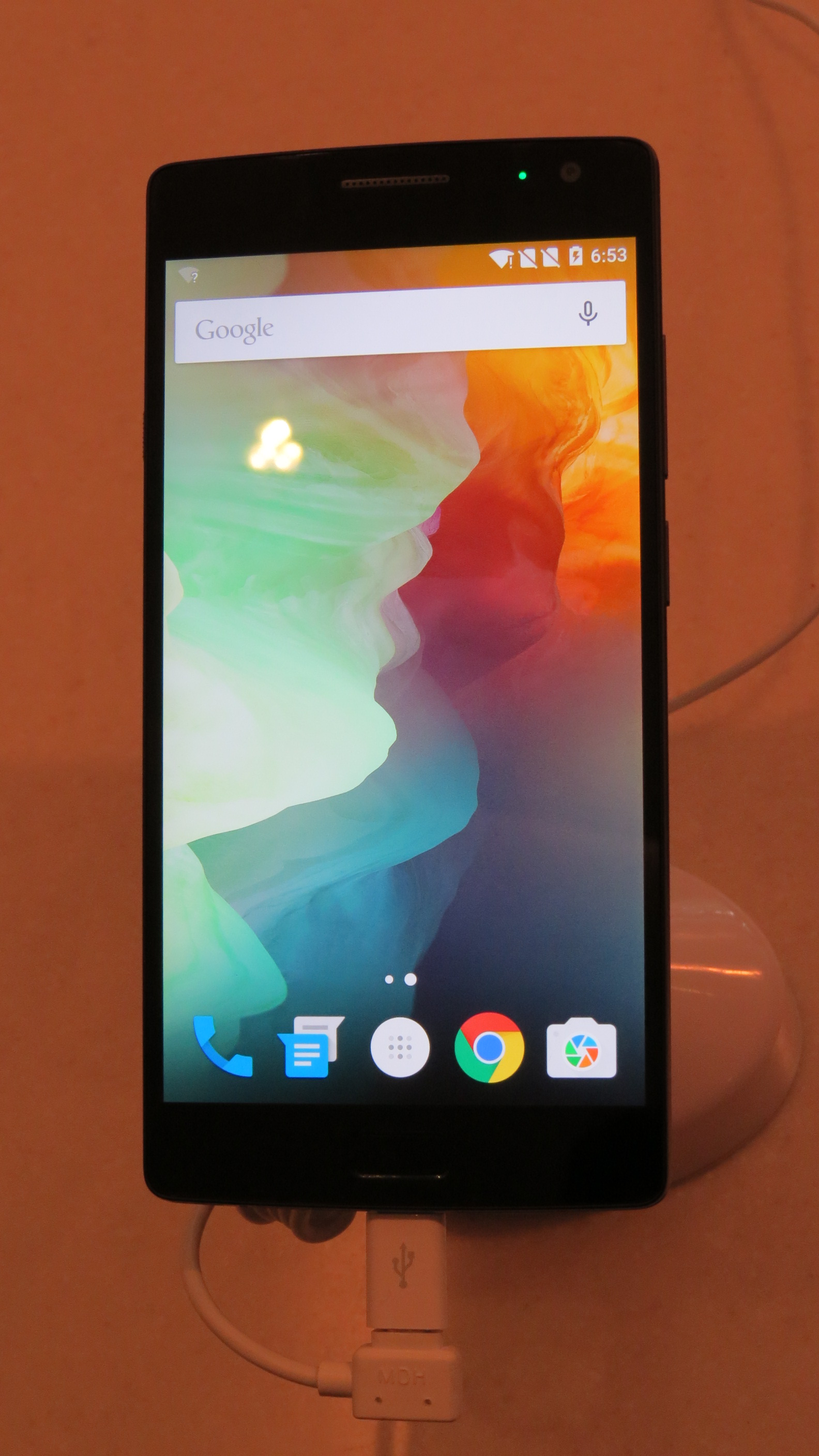 OnePlus calls its new smartphone 'the 2016 flagship killer', and says it competes with next year's smartphones. Riding on the success of its first 'flagship killer', lets see if it really proves worthy to be the successor of OnePlus One.
Candid
The OnePlus Two comes with a refined body than its predecessor and has a premium feel to it  thanks to its aluminium-magnesium alloy frame and stainless steel chamfered edges. The all-black front panel is dominated by a 5.5-inch full-HD (1080x1920p) IPS LCD  display.The looks are bold and impressive, the phone feels really premium in the hand with the metal alloy frame. The back has a removable cover and comes with default sandstone back cover, although you can change the cover with different style swap covers which will be made available on the store. They come in four different finishes – Bamboo, Black Apricot, Rosewood and Kevlar. If you get bored with the sandstone cover you swap it easily, changing the look of your phone.
In terms of dimensions, the OnePlus Two is slightly thicker and heavier than the OnePlus One, which may be a bit of a letdown for some users as with time smarphones are getting thinner and lighter but Oneplus has taken a different course this time. The phone's fingerprint scanner is placed slightly below the display and the shape is similar to the Home button we've seen on the Samsung Galaxy S6. The fingerprint button is actually a capacitive touch pad and is quite impressive. It's easy to setup, fast and accurate.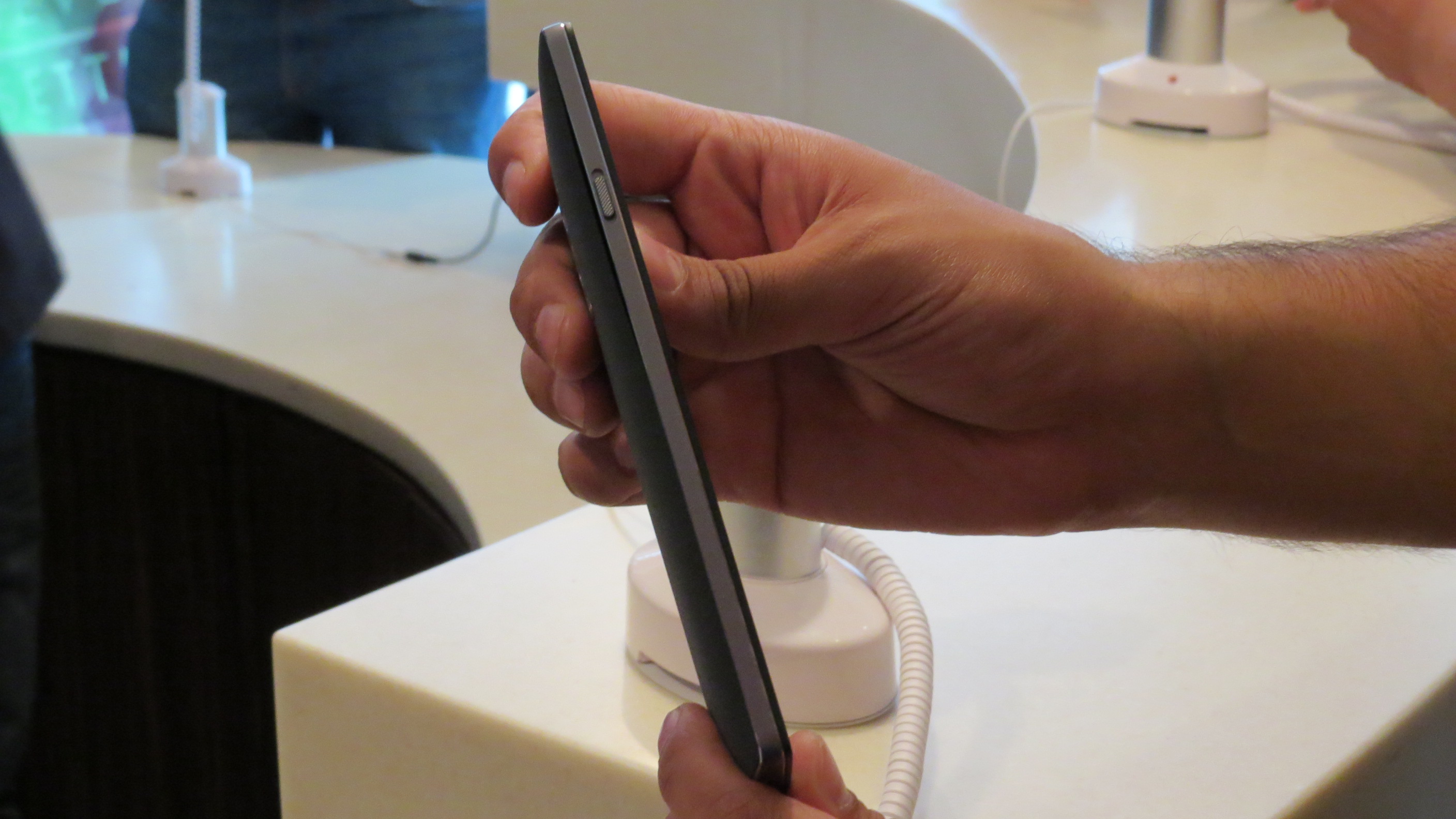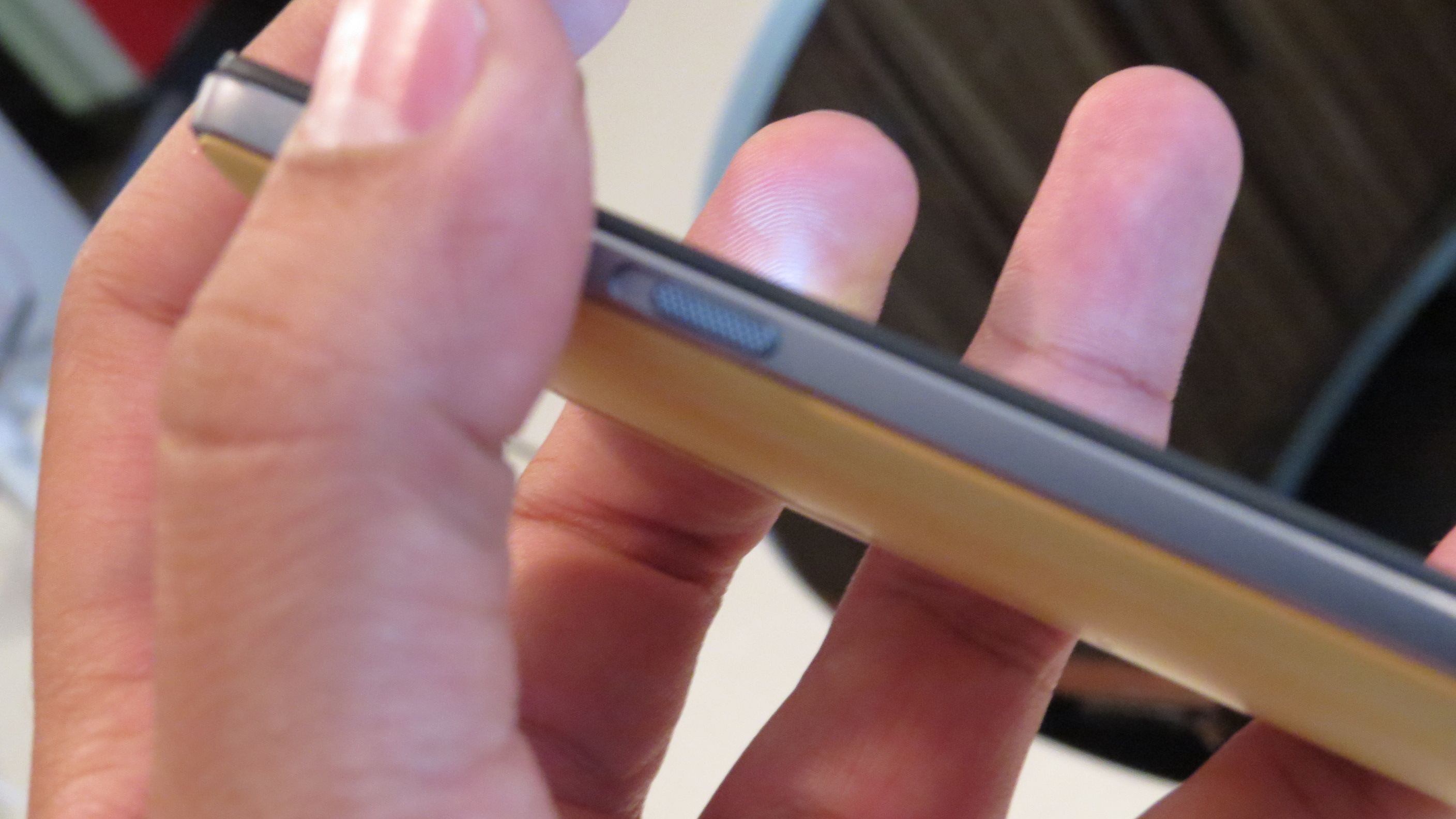 The Slider button on the left side of the panel is the best of all, gives easy navigation between the 3 profile modes – All, Priority and None, a good added feature which helps you switch between profiles easily and swiftly. Remember the mute toggle on the iPhone? Well it's something similar but with 3 toggles. The 3.5mm headset jack sits at the top while the USB Type C connector is at the bottom edge sandwiched between two rows of drilled holes that act as the speaker outlet.
Hardware Hurricane
OnePlus Two comes with loaded hardware specs, it boast Snapdragon 810 v2.1 which is extremely fast and the heating issues have been addressed in this version of the snapdragon 810. It comes in with 4GB RAM, 3300 mAH battery, a 13 Megapixel rear facing camera with dual flash and 5 Megapixel front camera. It has dual-sim, USB type-C port, 5.5 inch 1080 p display with Gorilla glass, Bluetooth v4.1, Adreno 430 GPU, 64 GB internal storage but there is no Micro SD card slot. No FM tuner, No NFC.
Display : The  5.5 inch 1080p display has a gorilla glass covering which protects the screen from damages and minor scratches. The company claims that the display can go upto 600nits. So it is really a bright one.The display actually felt nice and warm with the colors.
Going by the market, QHD display are the ones luring users, but with such a low price compromises by the company are expected.
Battery : The 3300 maH battery is an upgrade from 3100 maH battery in the OnePlus One. With Android Lollipop taking a toll on the battery life it might be a decent upgrade.
Camera : It comes with a 13 MP  rear camera with dual flash, laser autofocus and OIS (optical image stabilization) and 6 physical sensors. The camera is also an upgrade in terms of picture quality and low light functioning. The front camera is 5 MP camera and does its job good enough.
USB Type C Port : OnePlus two is the first phone in the market to have given a USB type C port. This a step to the next-gen USB port, which is good but takes away the quick charge which is a big let down.It might take up to 3 hrs for the phone to charge from 0 to 100%. Comparing it to the OnePlus one , which takes only 1.5 hours of charging time , it is a big compromise OnePlus has done. Good luck with that OnePlus but you might lose on some sales because of this.
Speakers : The sound output through the phone's speaker grill was also loud and clear. It's worth pointing out that only the holes at the right side of the USB port act as the speaker grille and it's not a stereo speaker.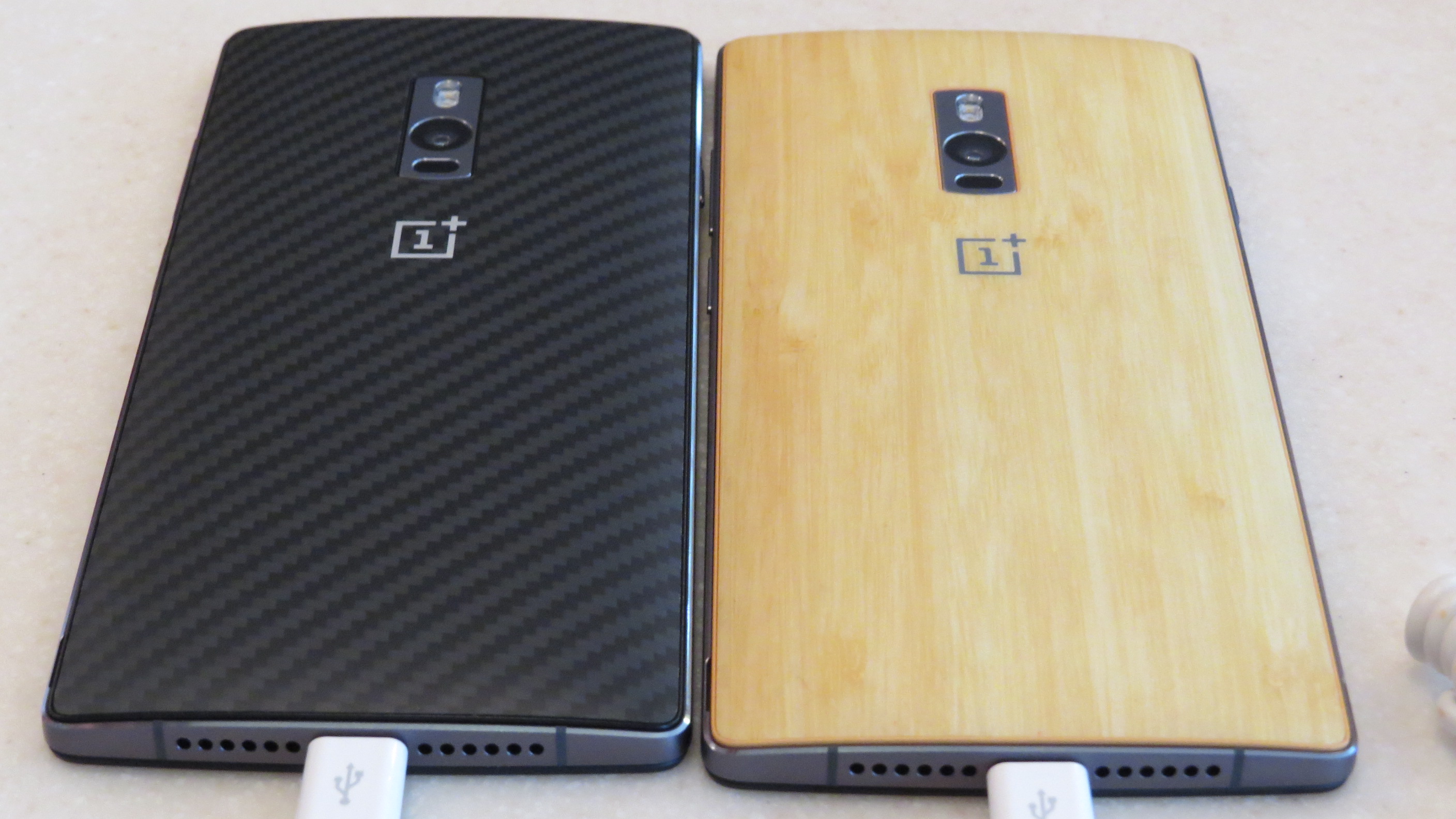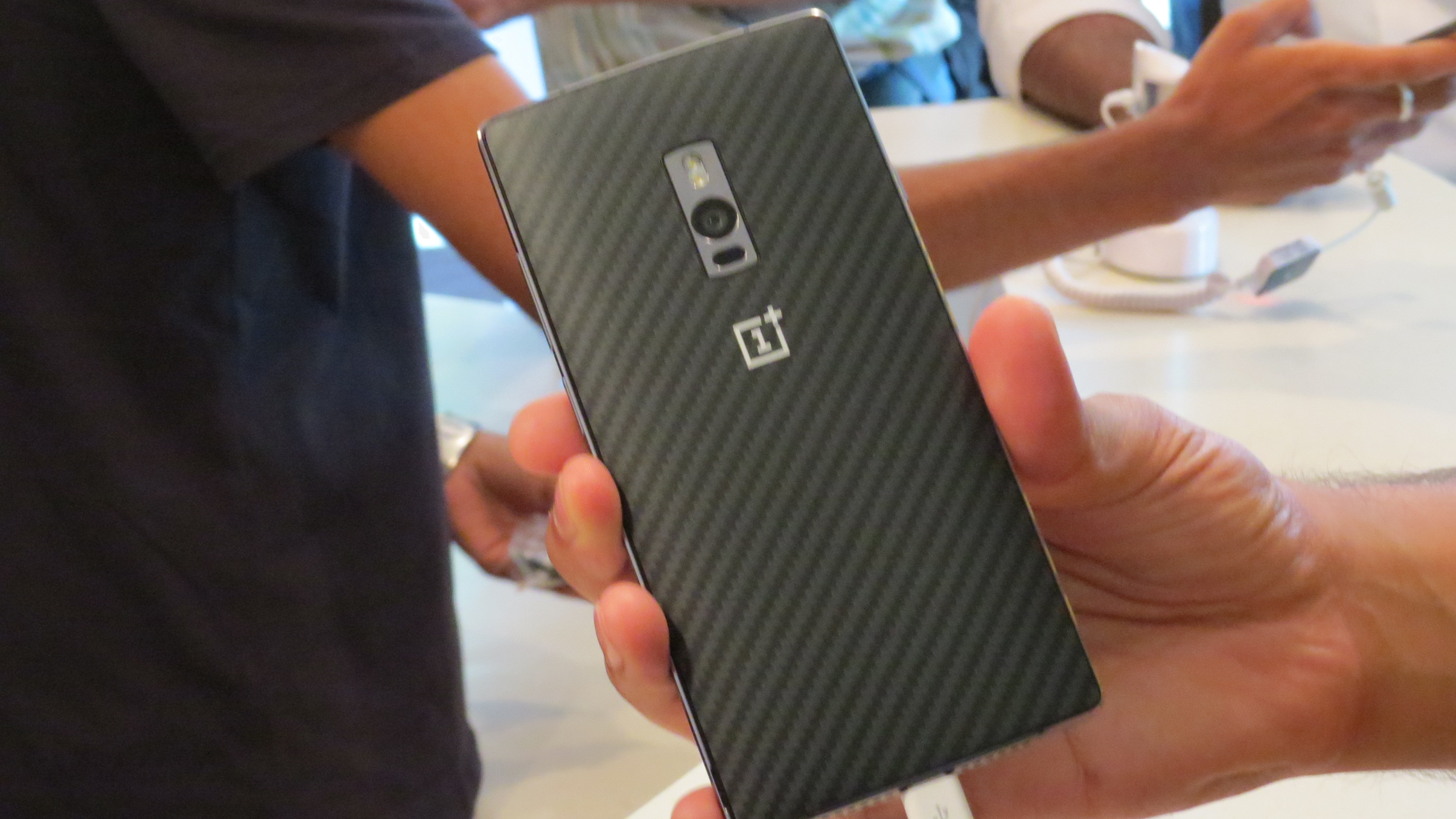 Oxygen OS :
So the OnePlus two for all of you who don't know doesn't come with Cyanogen OS after the two companies decided to part ways few months back.
OnePlus created its own flavor of Android Lollipop in the Oxygen OS. It was a light, near stock OS with few customizations and functionalities. It was a decent OS as it was new and users dint expect much out of it having the option of cyanogen in hand.
But this time with launch of OnePlus Two, the expectations were high and users are expecting and blowing experience which Cyanogen gave it to them. And given the high hardware specs, everything now regarding the phone boils down to the software.
The OnePlus 2 runs Oxygen OS based on Android 5.1 Lollipop. It still looks very similar to stock Android but includes some additional customization features including a dark mode, app permissions, gesture support and a new home-screen feature called Shelf that features list of frequently used apps and accessed contacts. It has a very unique feature of having an option to change the color of the toggle buttons and text with different colors, looks cool and won't let you get bored with the phone.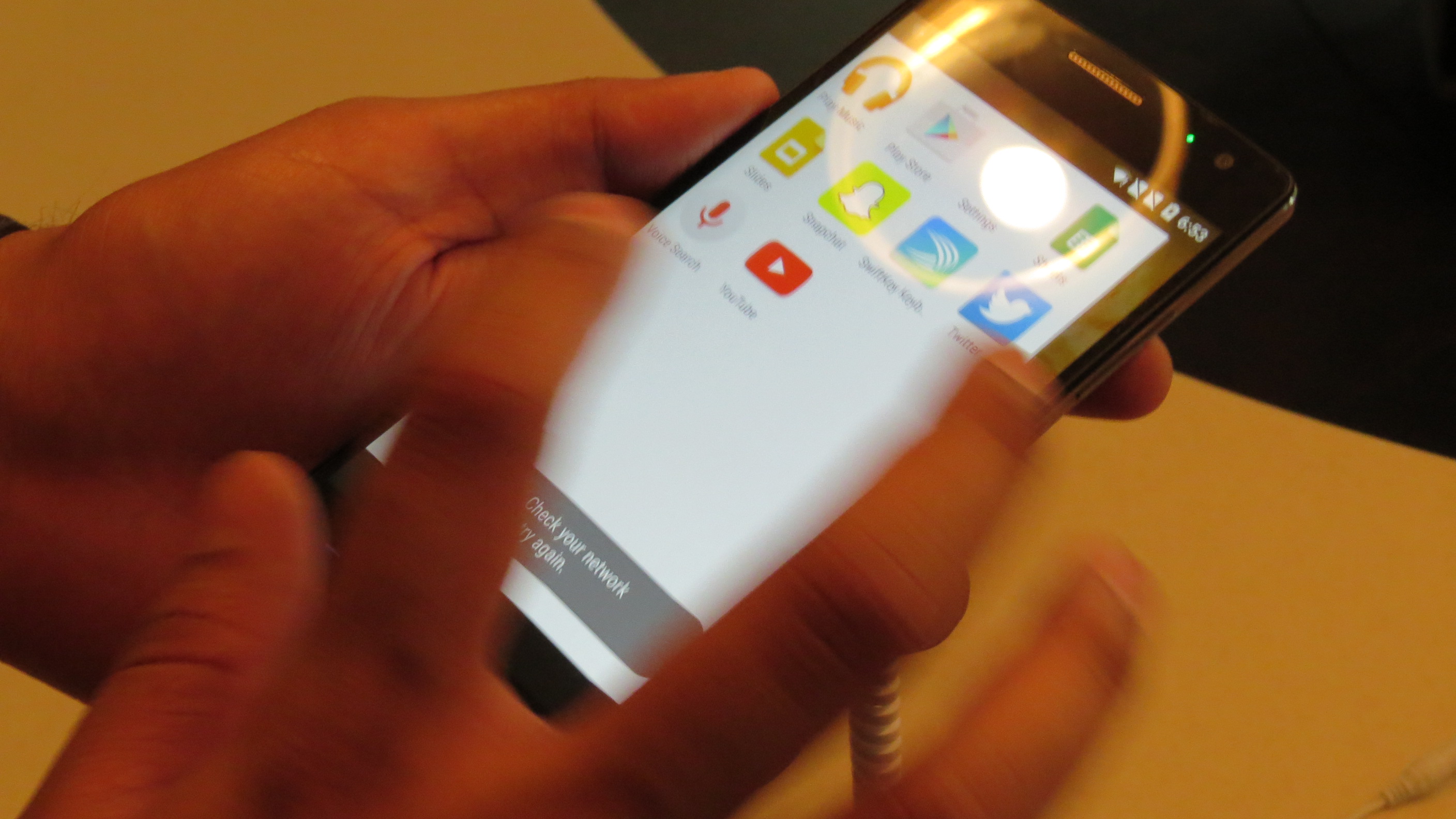 The Pros :
Fingerprint sensor – Fast, easy setup, accurate
4GB RAM – Smooth use
Snapdragon 810 v2.1 – faster processing
Slider button – quick toggle to different profiles
Premium Design and built
Easily removable back cover and interchangeable
Dual-SIM
Pricing
The Cons :
No NFC : The lack of NFC may prevent the phone from being used for mobile payments at physical terminals.
No QHD Display
No FM tuner
No quick charge
Heavier and thicker than its predecessor
OnePlus Two is a device with premium feel at half the price with few compromises. OnePlus One, it's predecessor, proved to be a flagship killer of 2014 and it still is with best of the hardware and software together, made it a deadly competition for the companies that had been in this business for years. The company just came by surprise and shook the world with its unique approach.
OnePlus Two was their second attempt but felt a little short on the expectations. It's definitely not the 'flagship killer of 2016' but we hope they fare well in 2015.
I am a OnePlus One User and was definitely excited to upgrade, however I think I might just skip it. No quick charge, No QHD was a let down for me.The device is great, feels premium, fast, fingerprint sensor is a great feature, better camera,bigger battery and good pricing.if you are not concerned with keeping your phone plugged in for 3 hours and QHD doesn't really doesn't matter then it's a great buy.Although, Hearing rumors for another phone releasing this Christmas by OnePlus, Counting on that.
Awesome job By OnePlus, we hope they keep improving and surprising the big fishes in the market with their innovative approach each year.