There has been a resurgence in Neo-Westerns. The Coens were the catalyst with No Country for Old Men, we had the amazing Hell or High Water last year, which managed to get an Oscar nomination as well. And like Chico from The Magnificent Seven, Logan is an unlikely addition to this line-up. Its simple character-driven storyline with stakes, which do not require city-wide destruction, make it a must watch. Quite simply put – it is the best solo Wolverine movie and is unarguably among Fox's Top 3 X-Movies.
Hugh Jackman returns as Logan, and goes by James Howlett, his actual name. Drives a limousine and is saving enough get a boat and sail out to the sea with his old friend, Charles Xavier, who is now a senile, paraplegic, spouting anything he picks up telepathically and whose seizures result in paralysis if anyone is in his vicinity, which is the reason he's classified as a WMD by the Homeland Security. He's taken care by Caliban, played by the always impressive, Stephen Merchant who describes himself as a 'glorified truffle sniffer'.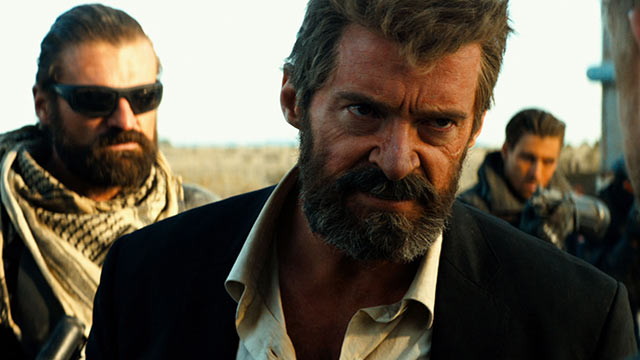 Logan finds himself in custody of an escaped mutant whom he's tasked to deliver to a certain location. He's joined on this road-trip by Xavier and I'm glad it's a movie that doesn't have the fate of the world hanging in the balance in its third act and is a much smaller, delicate affair. This allows the characters to shine in those quiet moments, in between some gloriously gory sequences.
Logan is the way we always wanted to see Wolverine, uninhibited by censorship in terms of language or violence and the R Rated approach makes sure we get that. This movie wouldn't be as effective if it at been hindered with a PG-13 rating. The blood and the gore allows the character development, which I think wouldn't have been possible otherwise, since they would have to cater to younger audiences hence there's no requirement for unnecessary action set pieces, to accommodate their short attention span, which would compromise some crucial scenes.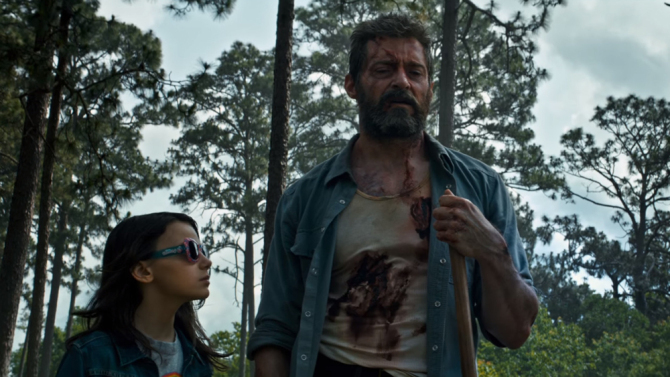 Sir Patrick Stewart's banter with Hugh Jackman is a joy to watch. Dafne Keen as Laura/X23 will definitely be the Internet's new obsession. She's quite reminiscent of Eleven from Stranger Things, just with a lot more hands on approach when it comes to dismembering and beheading thugs. Boyd Holbrook plays Pierce, whom you might remember from Narcos, as the man who is in pursuit of X23, he's a one dimensional bad-guy role but I'd be damned if I didn't say he plays it really well. There's a twist in the middle which might be the polarizing point for most of the viewers, but I'm glad it wasn't overused and it didn't change the narrative of the entire movie.
This is one of the most depressing portrayal of superheroes that I have seen on the large screen. I'm not entirely sure where this will fall in the overall timeline that has been established by Fox Studios. Hopefully, X23 is featured in future X Men movies, she is too good of an actress and a character to waste in a singular movie. I'm glad both Hugh Jackman and Charles Xavier chose this to be their final appearance in the X-Universe. For a swansong, it doesn't get better.
Overall rating: 4.5/5