Former Commissioner of the Indian Premier League, Lalit Modi made a series of sensational tweets claiming that three of Chennai Super Kings' players have links with a real estate tycoon-cum-bookie. The Businessman also has ties with Gurunath Meiyappan and owners of other IPL franchisees.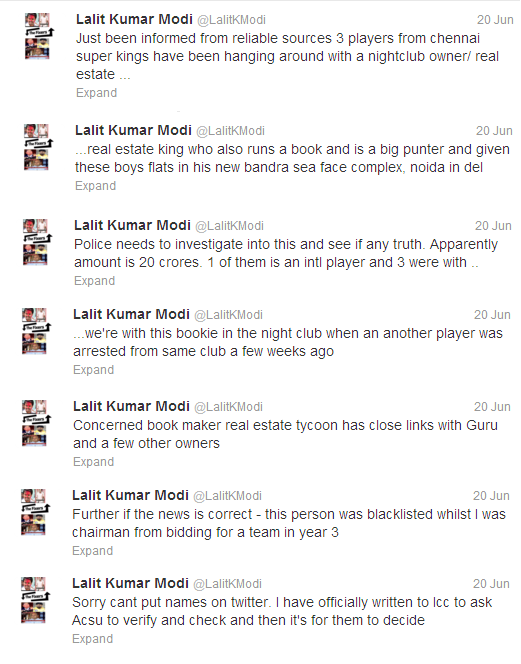 According to Modi, the players were given flats by the businessman in his newly constructed sea facing complex in Bandra region of Mumbai and in another complex in Noida. One of the three players is a foreigner, Modi tweeted. He also added that the businessman may have been blacklisted while Modi was the IPL Chairman during the third edition of the tournament.
Modi refrained from revealing names on twitter but confirmed that he had written to the International Cricket Council (ICC) and the Anti-Corruption and Security Unit to verify the information.