I've never read thrillers as accomplished as the ones by Keigo Higashino. When you've just begun to think that the author has used up all his tricks, he surprises and awes with a new pull out his hat. While some employ supernatural elements to arouse the drama, Keigo makes use of everyday relations and mundane routine, and then in these he brings out the darker shade of villainy. Journey Under The Midnight Sun is one such achievement. Structured within a brilliant narrative design is a 20-year-old unsolved homicide case and its relevance in the present day (in 1993).
It's 1973 in Osaka. Detective Sasagaki is working a case of the Kirihara pawnshop owner's murder, where the wife Yaeko and office boy Matsuura are the immediate suspects. A new suspect appears in Fumiyo Nishimoto, a woman in penury and who was believed to have an affair with Kirihara, who dies soon after in accidental gas-leakage at home. Reluctantly, Sasagaki has to give up the case and move on to other high-priority cases assigned to their department. But give-up he doesn't, for his mind wont rest until and unless he's solved the case. Fast-forward a few years. The initial characters are downgraded to smaller roles, and now in focus are Ryo Kirihara and Yukiho Nishimoto, the respective children of the two deceased. They lead two separate lives – Yukiho studying in a premier college and Ryo with his 'friends' minting money as gigolos.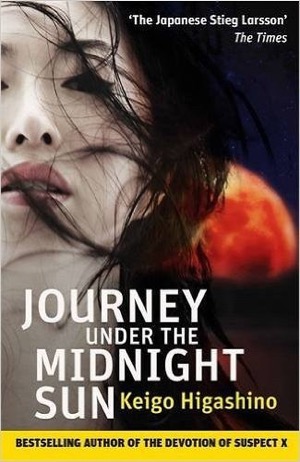 Ryo is clearly the leader of this outfit, while the other two in the gang do as they are told, for which they get a sizable sum of money. Business is good until a client dies while in the act, and Ryo plans an escape and starts looking for other opportunities. Technology boom makes this search a lot easier, and Ryo manages to find himself an early market in the game piracy business and in ATM frauds, and pretty soon the crime syndicate yakuza comes knocking on his door. Yukiho meanwhile has become the talk of the college, because she looked an acted like a true diva, with a practiced elegance that gave absolutely no hint of her terrifying past. Rumors of her mother's affair continued to float, but no one ever dared speak of it in her presence. She goes on to marry an eminent industrialist, and nurtures her own enterprising side by opening a fashion boutique, where she meets many kinds of clients. How Ryo's story intervenes with Yukiho's is revealed in a key piece Sasagaki holds to the puzzle, in the title of a book – Gone With The Wind. He more than once compares the two to 'the goby and the shrimp', who just can not stay without each other.
Keigo Higashino's effective narrative style pays off. He has cut his story into many short episodes, where in every episode he introduces several new characters and events, and explains their presence or occurrences in a flashback mode. There are frequent jumps in the timeline, which as a storytelling skill is both perplexing and attractive, but it's not really difficult to follow the author's lead. The complex structure of the story has got plot within a plot within a plot, creating a little metaphorical tornado in the brain, which at the end disrupts everything and settles the dust.
Also, the real skill with the author lies in the fact that he can make readers empathize with even the negative characters. After the 'what' and 'how' of the event has been established, when the author touches upon the motivation behind the murder, or rather the 'why' of it, one can easily recreate the murderer's mindset. He hasn't rendered any evidence-based explanations to many instances, but stories cooked up during the last few pages, which indicates what might have been.
Journey Under The Midnight Sun is easily one of the best fictional works this year, and one of the better thrillers you may invest yourself in.
Overall Rating : 4/5