Indian Space Research Organisation (ISRO) has partnered with the US space agency NASA to jointly launch a satellite that will help them study more about earthquakes and its patterns. Called the NASA-ISRO Synthetic Aperture Radar, or in short the NISAR, the satellite is designed specifically to study and measure some of Earth's most complex of processes – like ecosystem disturbances, ice-sheet collapse, and several natural occurrences like earthquakes, volcanoes, landslides and tsunamis among many others.
The Indian and US space organisations are also uniting in a big way for the Mars Mission project. NASA administrator Charles Frank Bolden mentioned that they're closing in on 2020-21 to launch the satellite, though ISRO AS Kiran Kumar is keen to prepone the launch.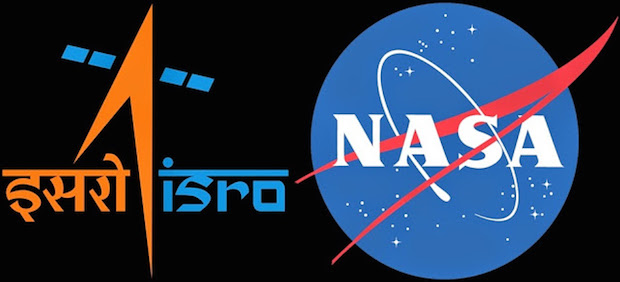 Bolden stated to reporters here that the US here is providing the L-Band, which will help them observe the crustal deformation. He stated that they're looking for hints at earthquake detection. He maintained that they might not be able to predict earthquake, but advise people where it has occurred.
The chiefs and representatives of several major space agencies were assembled together to discuss applications of remote sensing technologies to significantly mitigate the effects of a natural disaster and to better the global climate change monitoring. Kiran Kumar stated that this project would not only assist them in understanding seismic activities but also help them offer inputs for monitoring the Indian agricultural activities.
The process involves developing a payload with L-band and S-band synthetic aperture radar. NASA is offering a huge L-Band component of the electronics along with the antenna, while ISRO offers the S-band. The payload will be first integrated at NASA and then brought back to Bangalore. It'll then be integrated with a satellite that's being built and launched by ISRO.