HTC Desire 500 and HTC One Mini are now available on popular e-mart Flipkart. The Desire 500 is available for price Rs.21,490 while theHTC One Mini is priced Rs.37,299. The phones were announced in the month of July. As was reported earlier, the two HTC devices are now beginning to appear.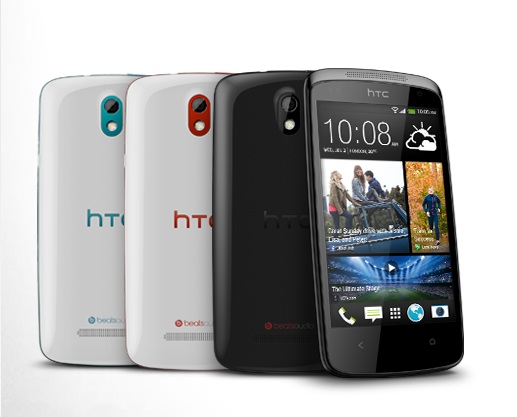 The HTC Desire 500 is powered by a Qualcomm Snapdragon 200 Quad-Core processor that clocks 1.2GHz and is coupled with 1GB of RAM. It has 4GB of inbuilt memory space that can be stretched up to 64GB with a microSD card. It runs on Android v4.2 (Jelly Bean) with HTC's Sense on the top and the signature BlinkFeed. It holds a 4.3-inch WVGA display and has twin cameras. The Primary camera is an 8-megapixel shooter on the rear side assisted by LED flash. The secondary camera is 1.6-megapixel on the front side for video chats. The 1800 mAh battery sustains 17.5 hours of talk time with up to 401 hours of standby time. Connectivity options include 3G, DLNA, Wi-Fi (802.11 b/g/n), Bluetooth v4.0 (aptX enabled), A-GPS.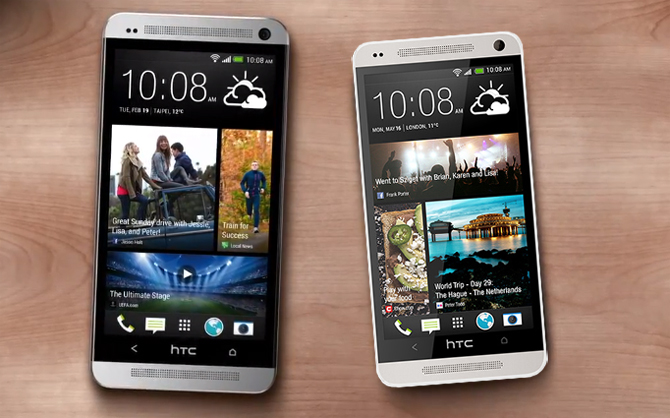 The HTC One Mini is driven by a 1.4GHz Qualcomm Snapdragon 400 Dual-Core processor with 1GB RAM. It offers 16GB of internal storage space with no options for memory expansion. It supports Android v4.2 (Jelly Bean) OS also with HTC Sense 5 UI topping. It sports a 4.3-inch S-LCD2 with a resolution of 720×1280 pixels. There's a 4-MP UltraPixel camera on the rear side and a 1.6-megapixel camera on the front side. Connectivity features include LTE, Bluetooth v4.0, Wi-Fi, GPS. This one also comes packed with a 1,800 mAh battery.
HTC Desire 500 Specifications-
–          4.3-inch WVGA display with resolution of 480×800 pixels
–          1.2 GHz Qualcomm Snapdragon 200 Quad-Core processor
–          1GB RAM
–          Android v4.2 (Jelly Bean) OS with HTC Sense 5UI
–          4GB Inbuilt Memory Space, External Memory up to 64GB
–          Primary Camera: 8MP, Secondary Camera: 1.6MP
–          DLNA, Wi-Fi (802.11 b/g/n), Bluetooth v4.0 (aptX enabled), A-GPS
–          1,800 mAh battery 
 HTC One Mini Specifications-
–          4.3-inch S-LCD2 screen with 720×1280 pixels resolution
–          1.4 GHz Dual-Core Qualcomm Snapdragon 400 Processor
–          1GB RAM, 16 GB of In-built Memory
–          Android v4.2 (Jelly Bean) OS with HTC Sense UI      
–         Primary Camera: 4-MP UltraPixel, Secondary Camera : 1.6-Megapixel
–          LTE, Bluetooth v4.0, Wi-Fi, GPS
–          1,800 mAh battery