Indian Government launched the .भारत (.Bharat) Country Code Top-Level Domain (ccTLD) today in Devanagari script, which also includes eight languages including Hindi, Dogri, Bodo, Maithili, Konkani, Marathi, Nepali and Sindhi. The announcement was made by National Internet Exchange of India (NIXI), and the domain was launched at the hands of Communications and IT Minister Ravi Shankar Prasad, who stated that in future more Indian language domains shall be accommodated in their scheme.  रजिस्ट्री.भारत is one of the initial top level domains.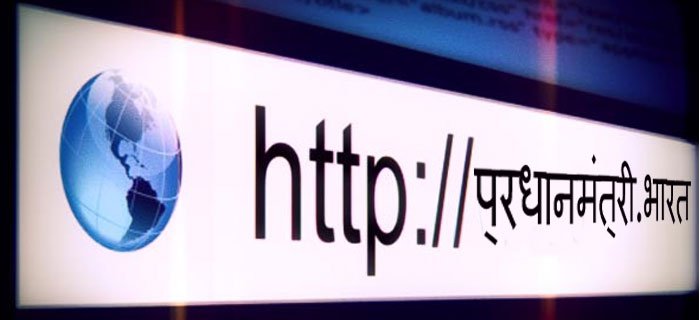 .भारत domain is a collaborative effort by National Internet Exchange of India and Centre for Development of Advanced Computing, and with the launch of this domain, the government anticipates to accelerate the economic activities in rural India with creation of several business and job opportunities for all sections of the society. With such multi-lingual domains, the end-user can now type the url in their own language, and this would be very helpful in bridging the digital divide, apart from encouraging the generation of local content.
Prasad added that around 60,000 villages were connected with broadband this year via National Optical Fibre Network (NOFN), and another 1 lakh are being planned for the following year, and another 1 lakh in next following year. The project's worth Rs 35,000 crore, and aims to provide high-speed broadband connectivity to two lakh fifty thousand gram panchayats by March 2017.
Soon, NIXI shall launch the Internationalized Domain Name (IDN) for new regional language domains in Tamil, Urdu, Punjabi, Gujarati, Bangala and Telugu.
You may read the policy framework and implementation of .bharat domain here.
Do you think that regional urls or domains shall prove to be useful in the future, for rural people at least? Let us know your thoughts and opinions in comments below.