Expect Finally, the nation is geared for the results after blitzkrieg of election campaign, road-shows and political rallies. The Lok Sabha elections this time were a costliest affair so far and certainly the one which caught peoples fancy all across the globe. The biggest show of Democracy on the planet was unfolding and it was nothing short of surreal. Every voter had an opinion and the voting percentage across India certainly reflected this opinion, which was pleasing factor. Was there any 'wave' or 'tsunami' for that matter or it was just orchestrated by the media with backing of corporate honchos, only results on 16th May will confirm. Until then we have 'Exit Polls', again a creation of media to fill in the hours on the television.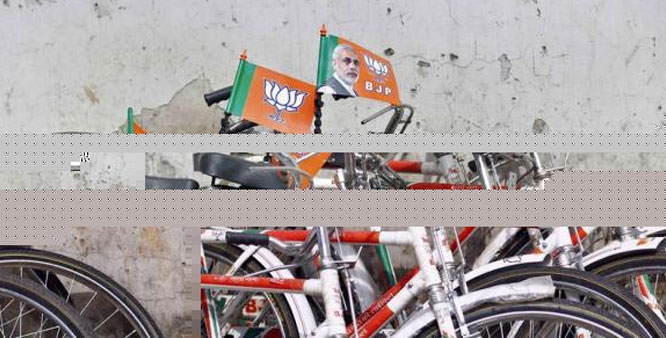 Exit polls, unlike opinion polls are based on the direct question to the voters after voting outside poll booth – 'Whom did you vote?' The process may seem simple and straight but it has limitations. These limitations were out in the open during previous two elections' exit polls. They proved significantly insufficient in capturing the nation's mood, with huge discrepancies in the forecasted and the actual results. This time it is a test for exit polls as well along with the political parties whose future these surveys claim to predict.
The exit polls this time around clearly indicate that BJP will be the single largest party. All the survey (except Times Now) put NDA tally past 272. The figures are encouraging for the BJP and they can rejoice but with a pinch of caution. Actual results are known to give surprises and I prefer to believe that way. It is very difficult to gauge the verdict of the nation by asking question to the voters after voting. Keeping in mind the involvement of the media groups in these surveys that are giving prime hours of their channels to the exit polls, it can be safely said that it's better to wait for the actual results.
UPA, having spoiled its term in corruption and misgovernance has lost vast share of votes everywhere in the country. The exit polls give them seat score of ranging from 97 to 148. The Others or as euphemist say to them, the third front, are given around 150 seats in exit polls. The results show somewhat expected trend that can be seen in the country, but with a word of caution. Every political party has already started backdoor strategies to form or be the part of the next government. But the time now is to keep calm and expect the unexpected in the results. There's a reason that this great country conduct elections and it would be naïve to consider the exit polls' verdict as the final. Until then everybody's keeping the cards close to their chests' and see how the equations change.