Taiwanese technology giant BenQ has launched flicker free displays known as Eye Care monitors. The company has introduced the 24-inch EW2440L and 27-inch EW2740L with a view of replacing the traditional displays that have strained eyes for decades. The EW2440L has been priced Rs.18,000 while the EW2740L has been tagged a price label of Rs.25,000. The monitors are low blue light displays unlike other monitors in market that have high blue lights, a major reason for vision conditions.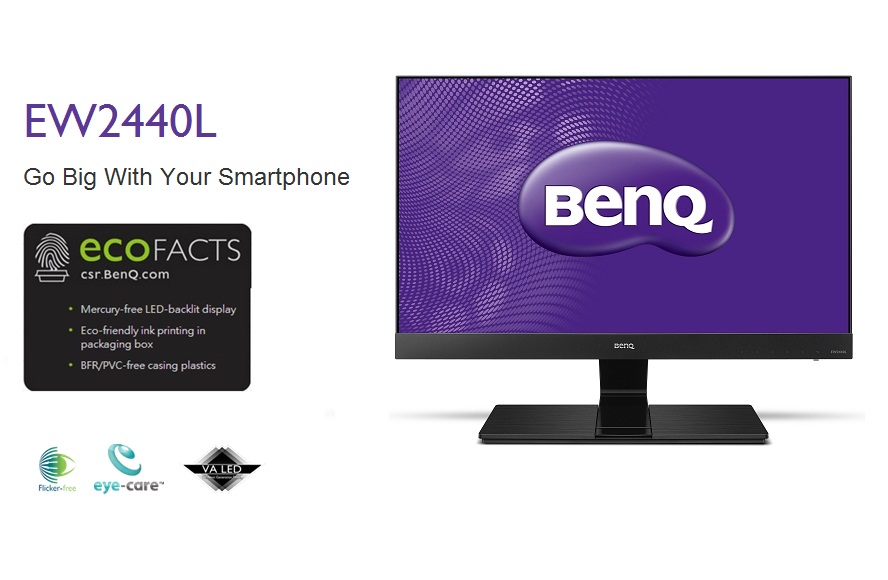 An eye condition that has impacted a number of Indians is the Computer Vision Syndrome (CVS). As per the National Institute of Occupational Safety and Health (NIOSH, US) over 90 per cent people suffer from CVS and they owe this to the three and more hours devoted to staring at their computer screens.
BenQ's latest displays also have HDMI MHL ports which allow users to connect their Android phones to the monitors that can have access to variety of mobile content  ranging from documents to photos to videos in full HD.
According to Rajeev Singh, Country Head, BenQ –
Professionals are realizing that buying a branded PC doesn't always get you the best display. You are not looking at the computer or keyboard, you are staring at the screen. So it becomes very important to have a flicker-free screen.
Singh expects that businesses as well as consumers will embrace these monitors. It's BenQ's commitment towards eye-care and that it's a matter of eyegonomics that makes BenQ's latest range superior when it comes to both eye comfort and general optical health.