The iPhone is a celebrated device that is very well marketed, it is also known to push boundaries of the smartphone industry and set a trend. It did that by launching the first commercially hit touchscreen phone, by integrating professional grade digital camera in the smartphone and also by popularizing fingerprint sensors. The iPhone 7 looks similar to its previous two models, comes in brand new colours and has some audacious and some nifty changes but is that all enough to satisfy the ever changing need of the smart phone consumer ? Lets find out.
Even though Jet black is the most eye-catching and is also the model in most demand, my personal choice is the 'Matt Black' because the 'Jet Black' just did not seem feasible as a daily driver, the display piece in the store had already attracted many of the much despised ugly scratches that no one wants on their shiny new phone, everyone loves to keep their iPhone as pristine as possible, forever, and so do I. The 'Matt Black' iPhone is in my hand and it feels just great holding it, I think the iPhone stimulates the dopamine in the brain and that leads to the superfluous joy the iPhone users are generally identified with. So, on the exterior the iPhone 7 does what it's supposed to do ( so did all previous iPhones), but how does its guts feel like ? Let's find out.
Design
It's a super sleek phone with glass top and aluminum back. The Matt black variant is a little more darker than any other black version ever made by App and in my opinion it matches the perfect taste of person who loves dark colored smartphones.  The antenna bands that ran all over the 6 and '6s' model have now been concealed well and that makes the phone looks more sharp than before. The phone is "5.4×2.64×0.28" and extremely light, weighing just 138 grams.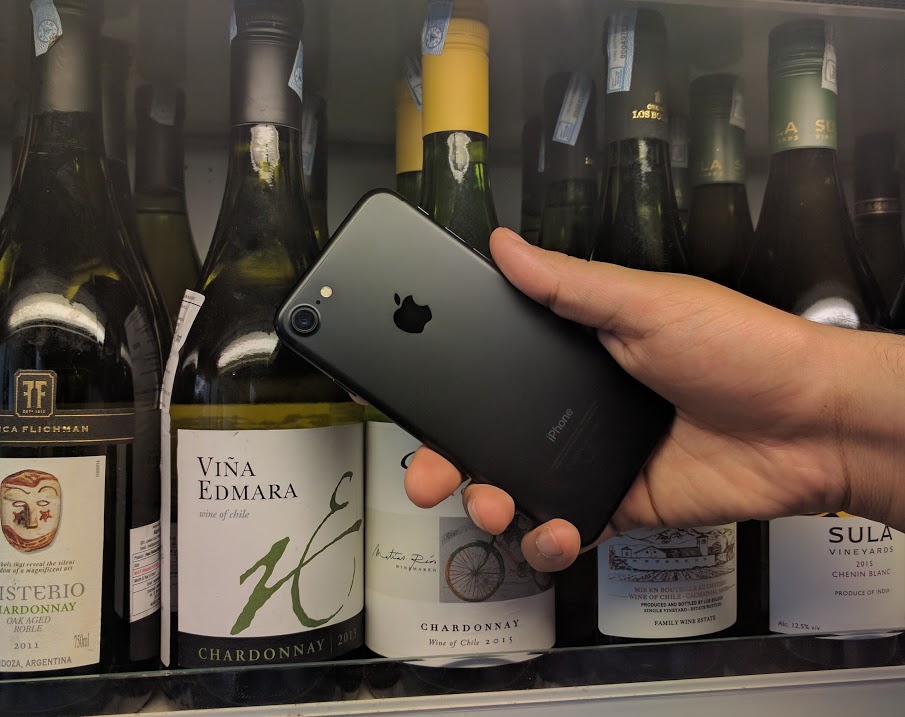 The height is just 0.28″ and this could only be possible at the cost of getting rid of legacy 3.5 mm audio jack. (Losing the jack, good or bad, I will come back to that in later part). Overall the phone looks slicker than previous versions though the major part of the phone design is same as the last two model.
Display
Wide color gamut display enhancement over 6s with same 4.7″ screen having '750×1334' pixels (~326 ppi pixel density) makes it very vibrant and lively. The screen brightens enough in bright conditions. Though at first view the upgraded display panel of the iPhone 7 might look similar, in terms of dynamic range, to the iPhone 6s but it is only when you compare both the displays stacked next to each other, you see the significant improvement in the range of colors present.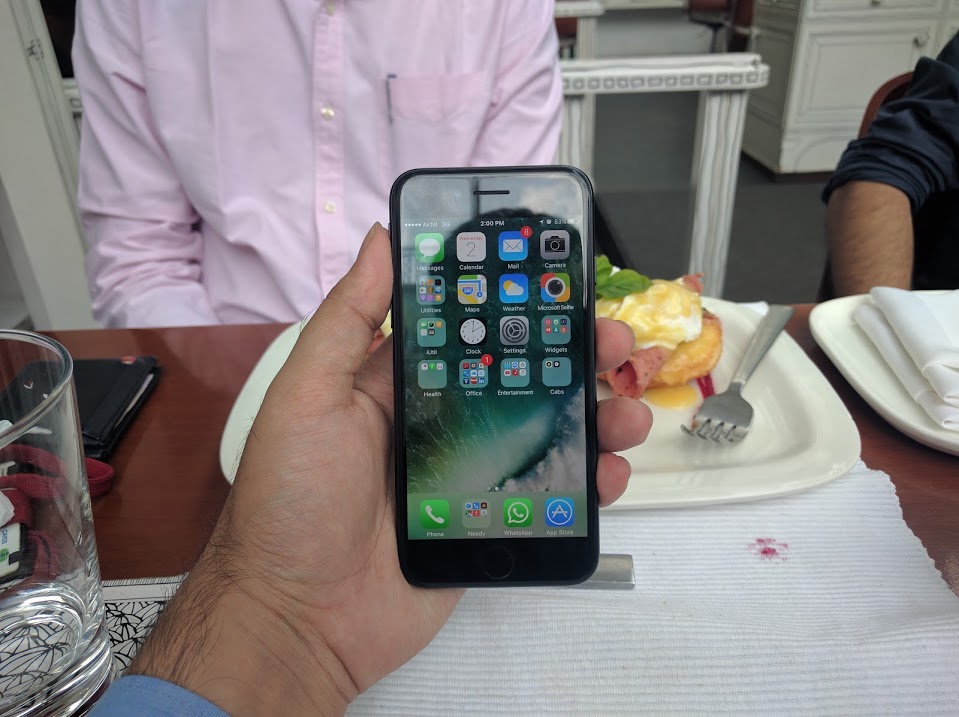 The photos taken from the phone camera look spectacular on the new upgraded display. Many app developers are yet to customize their apps for this bigger dynamic range but they will soon do, according to reports Instagram is soon going to release a new app version to tap into the dynamic range of the iPhone 7 .
Battery
Phone is equipped with a 1960 mAh battery which takes approximately 2 hours (much longer than many other competitive phones in market) to charge the phone from 0 to 100 % but gives enough juice to run the entire day (~ 12 hours) with normal usage on 3G.  I have been using iPhones for quite some time now and this is by far the best battery life Apples's ever offered. Standby mode can easily give over two days.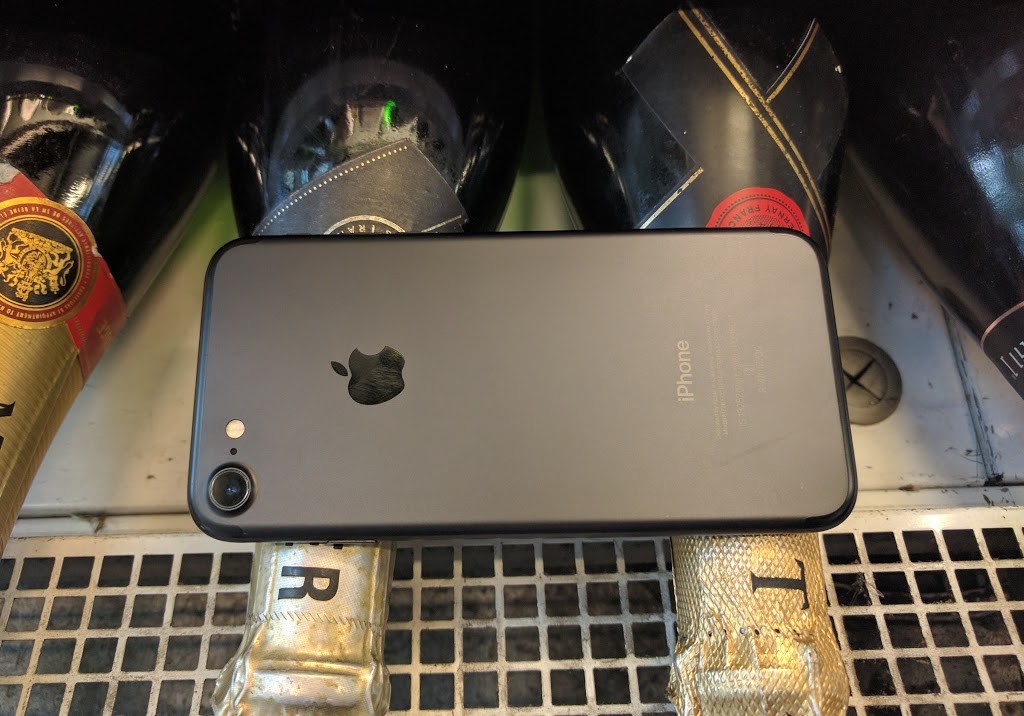 A dying phone with 10 % battery surprisingly lasts the night for you to take calls early In the morning and that is because of the low power mode in iOS 10, the new process further slows the battery discharge once the device goes below 20%, it can be manually disabled at any moment. This is a nifty feature that Android users have been relishing since last couple of years.
Camera
The rear camera has been bumped to 12 megapixel and has a 6 lens element and a bigger aperture of f/1.8 . The bigger aperture allows more light, which lets you click much brighter images in low light conditions. Also, you get the new quad LED (dual tone)True Flash light for extra light.   There is a minor upgrade to the front camera as well, it can now shoot images up to 7 Mega Pixel and also has O.I.S ( Optical Image Stabilization ) , So now no more blurred images on stretching to take that perfect selfie.   Due to a faster processor and better image processing algorithm the captures are almost instantaneous. Overall this camera is better in every sense from the previous models, but how it fares in comparison to other flagship cameras is a matter for another discussion.
Have a look at some of the pictures clicked from the iPhone 7 camera below. Some of these photos have been taken in HDR mode.
Processor
With this model Apple introduces new A10 Fusion processor : two high performance cores and two low power cores that use less battery. The A10 fusion is faster than the previous A9 core but that's not where the fusion excels, it excels in using significantly low power while becoming faster than before. The fusion chip is one of the major reasons why the iPhone 7 battery lasts longer.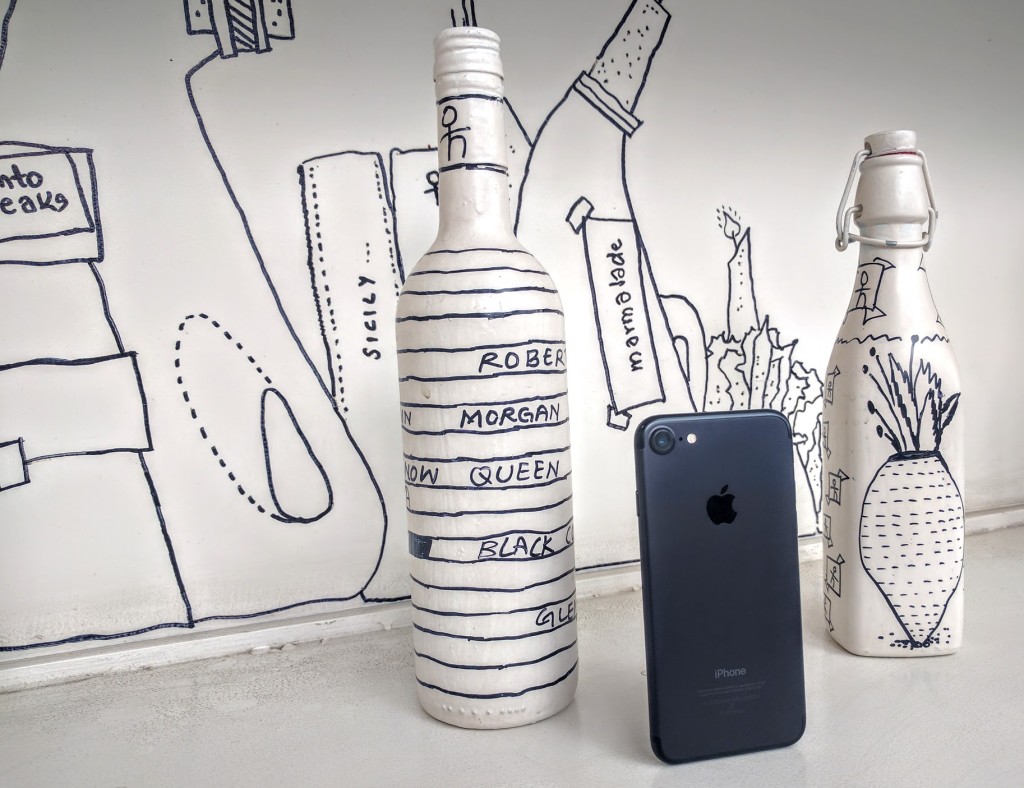 Preliminary tests show that under similar usage the iPhone 7 lasts 2 hours longer than its previous counterpart, Now that's quite a lot, especially when you head back to home after work and desperately need your phone as a travelling partner.
IOS 10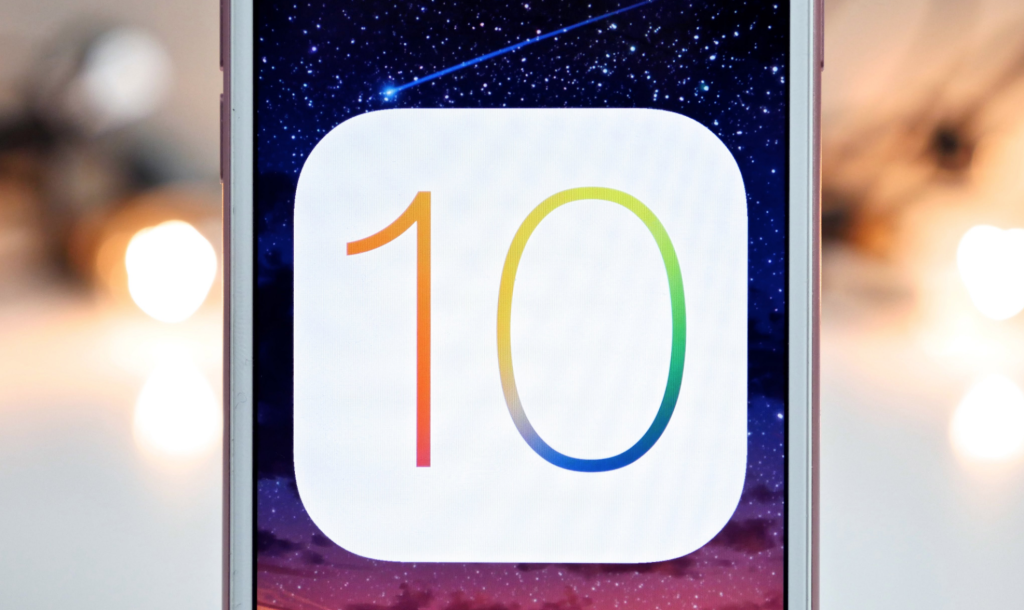 The new messaging app on iOS 10, comes pre-installed in the iPhone 7 and is a killer. Apple has really worked on the messaging app, you can now change and have more fun with the messaging bubbles, you can add bubble animations and your friends can see if you are shouting or whispering with the new animations on screen. Apple has also introduced handwritten message wherein you can write as if writing on a paper. The touch and ink drop is smooth as drawing with pen, the receiver sees the strokes drawn as made by the sender, it looks just pretty.   The default preset messages such as "Happy Birthday!" , "Congrats" show balloons and confetti animations on screen respectively. You have more variety to choose from, by holding the send button; Laser and invisible are cool ones there. Such carefully thought of changes add a new personality to the I message that wasn't there in the previous versions.   Another major addition in the app is the introduction of Sticker and 3rd party apps extension in which makes it much more powerful. Trust me; You'd love to explore the options.   Siri has a got some nifty updates too such as developers now have access to Siri's core through a controlled API. Many popular apps are now trying to harness the power of Siri.   For example, Now you can hail a ride by just saying "Hey Siri! Get me an Uber". How cool is that?. Siri would continue to grow powerful as more and more developers start integrating it into their apps.
EarPods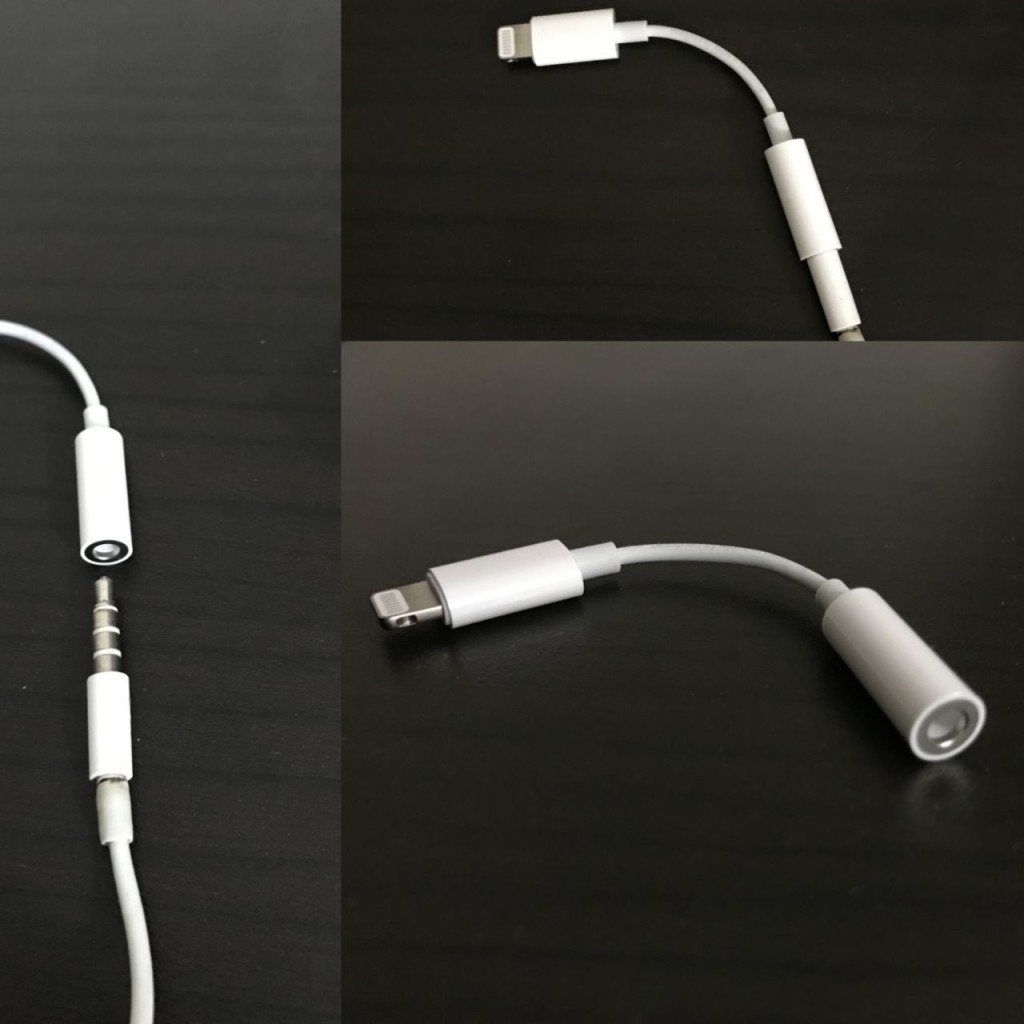 Now, lets come to the most controversial subtraction from the Apple iPhone. Apple axed the half a century old head phone jack and replaced it with a lightning port and augmented the audio system with its first version of wireless 'EarPods', This is one of the biggest changes in this release, a brave move by Apple to try and introduce change in the earphones/headphones ecosystem.   Now, you would be worried about your favorite Bose earphones not being compatible with the phone anymore but that's not much of a concern as Apple is currently providing an adapter (3.5 mm audio to lighting) in the box. It's the first time Apple has provided an adapter/extension in the pack, Probably for backward compatibility( to get the Apple users have smooth transition to the future of audio ports and also while major players of earphones/speakers adapt to the new changes) .   The converter in the box is awesome but there is a big problem here for the folks who spend hours on phone or listen to songs while traveling and need to charge the device in parallel. Since there is only one lightning port on the device, both activities can't happen in parallel, or can they ?. Well! Apple thought of this as well and has another adapter to have one to two lightning ports which would be available in market but it does not come as a freebie in the box and you will have to shell out quite an amount for the Apple accessory, but life is not as mean as you think it is because there is another alternative here available on 'KickStarter' – ' ILDOCK', that promises to provide an much more economical alternative.
Conclusion
The iPhone 7 is a great phone that has improved slightly in some aspects and significantly in few aspects of the previous models. It has better battery performance, richer display, better sounding stereo speakers, is waterproof and has the audacious new EarPods that will set a new precedent for music on the smartphone. If you are looking to buy a new phone and iPhone is the best model available but you might not want to upgrade if you are already on the 6S or 6S plus. Some would say that losing the jack is a huge loss, but is the phone all about the 'Jack'? Apple with its moves shows, happy or not, you can live without Jack just like Rose did! . To some the iPhone 7 may appear as 'old wine in a slightly new bottle' but in my opinion that should not be a problem till the wine tastes better than others on the market.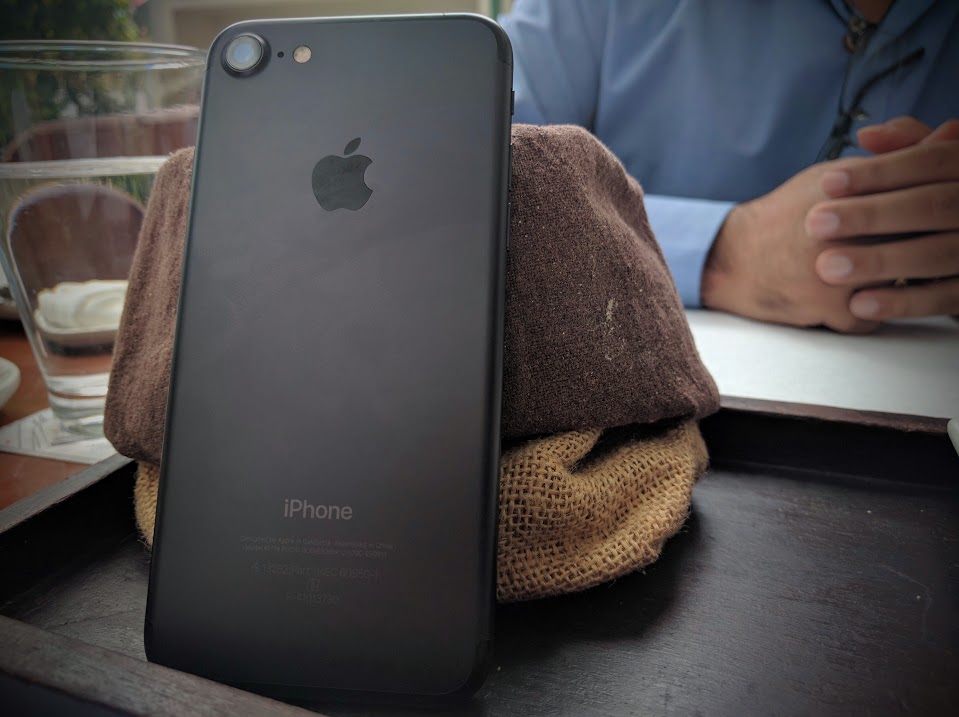 Pros –
Camera – it's something that you would love your phone for.
Battery – the best ever provided by Apple and enough for a days active use.
Processor – extremely fast and very smooth experience.
Storage capacity offered is easily enough for life of phone.
Water and dust resistant.
Cons –
Earphone and charging together not possible.
No fast charge support yet.
Price has always been a little on the higher side.
More Dongles in your life = More Accessory Sales for Apple.
The Apple iPhone is available in the following price options
Pricing –
32 GB :  ₹ 60,000
128 GB: ₹ 70,000
256 GB: ₹ 80,000