We finally have our first look at DC's first R-Rated animated feature and justifiably so. Alan Moore and Brian Bolland's 1988, Eisner Award winning masterpiece Batman: The Killing Joke is one of the most disturbing books that DC has ever produced.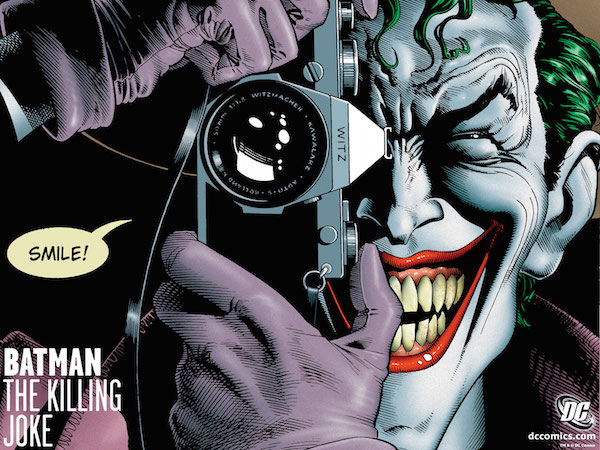 The book had two parallel storylines, the first involving Joker doing his best to drive Commissioner Gordon insane and the second being Joker's tragic origin story. The book was intended to be a One-shot comic outside continuity but was made canon because it is such a great read and has huge repercussions for the DC Universe.
Sam Liu, who recently adapted Justice League Vs Teen Titans, will be directing it. The selling point however has to be the return of Kevin Conroy and Mark Hamill, back as Batman and Joker respectively, who have expressed in the past that they would definitely be back if The Killing Joke was ever cinematically adapted. Tara Strong is also reprising her role as Barbara Gordon from Batman: The Animated Series and Ray Wise as James Gordon rounding off the cast.
Here's a 10-minute long Sneak Peek-
The movie should be released sometime in July on DVD and Blu-Ray.